Sewer Camera Inspection in Rhode Island and Nearby Areas
Professional Drain Services of Southern New England, LLC is the all-in-one sewer and drain service company serving residential and commercial clients in Rhode Island and Southeastern Connecticut. All of our work is backed with 100% customer satisfaction and utilizes the best equipment and technology to locate the source of your drain and sewer pipe issues. We specialize in sewer camera inspection and underground diagnostics, a minimally invasive way of finding and diagnosing problems affecting sewer pipes.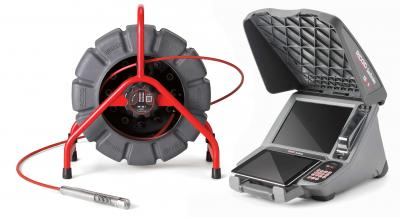 Importance of Drain and Sewer Inspections
Our sewer camera inspection services benefit our clients in Rhode Island and Southeastern Connecticut in many ways. By conducting in-depth inspections, we will gather every necessary and relevant information about your damaged pipe and even the entire sewer or drain line. Our technicians will be able to locate any breaks or damage in the drain line because we can see it in depth. Through the camera inspection, we will see the interior of your pipes thoroughly.
A camera inspection is equally important when purchasing a property, whether it relies on a septic system or city sewer. This helps us identify the location of the piping and its condition before you buy the home. Many times, roots can be growing in the pipe without even causing an issue yet or a pipe has settled but a backup is about to occur.
What We Check During the Service
We access your sewer or drain line using our high-resolution camera. Through live footage, we are able to get an in-depth look at the inside of the piping. Identifying and reporting the pipe's size, conduction, location, depth, and various other information.  A copy of our findings as well as a full detailed report will be provided upon request. We also offer line tracing, dye testing, and smoke testing services as part of our additional services when it comes to inspecting drain pipes for leaks or other issues.
Contact Us Today
Be sure to reach out to our team if you are experiencing any issues with your sewer line or drains. As our camera inspections are done without having to dig up your landscaping, you do not have to worry about wasting precious time and money on unnecessary labor charges.
Professional Drain Services of Southern New England, LLC offers convenient payment options. Check our specials and discounts too for additional savings on your sewer video inspection. Be sure to download our app for both iPhone and Android. Schedule your appointment now with our team for a camera inspection or for any of our top-notch services.
If you notice any of the 5 warning signs with a drain or drains in your home, contact us immediately! Our experienced staff has the tools and skills to resolve your drainage issue quickly and efficiently. We are here to service your drains 24/7, 365 day a year!